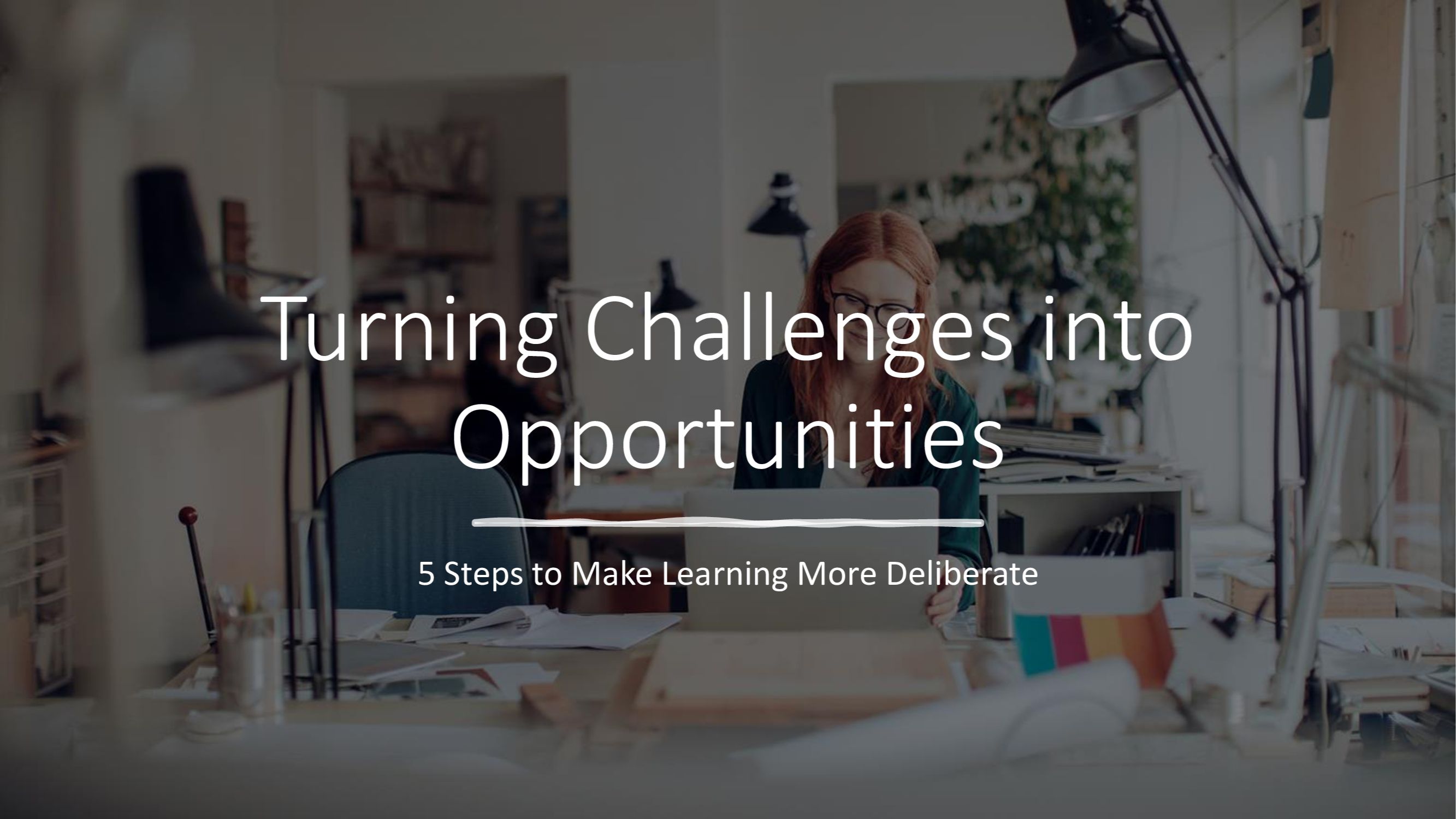 Turning Challenges into Opportunities
Jul 19, 2023
Research from the Center for Creative Leadership tells us that only 10% of learning comes from coursework and training, while 20% comes from developmental relationships, such as coaches and mentors. A full 70% comes from challenging assignments.
This reminds me of Confucius, who taught "I hear, and I forget, I see, and I remember, I do and I understand."
When you think back on your own experiences, what were some of the most important lessons you learned from your challenges? Things like handling responsibilities that are new and unfamiliar can be a huge growth opportunity. Inheriting problems from others or dealing with difficult people – whether they are peers or direct reports, or even your boss – can also cause you to use your "figure it out smarts."
The willingness to take risks and face failures head on can also contribute to your learning and growth. When I look back on my own corporate career, for example, it was the mistakes or errors in judgment that taught me the most. I also learned by watching others to notice what seemed to work and what definitely did not work, and that had a lot to do with developing my own philosophy of leadership.
A question I often get asked about this is, "Cheryl, if challenging assignments is the best way to learn how to be a better leader, how can we make it more intentional?" This is not only important for personal leadership development, but also something to consider while developing others on the team, especially via effective delegation practices (if you need help with Effective Delegation, download my 7 Steps to Effective Delegation here).
With that in mind, here are 5 Steps to making learning more deliberate when facing a leadership challenge:
Establish a goal. Thinking about what you want to get out of the experience ahead of time will help elevate your awareness of what you are actually learning. When you're delegating, being clear and explicit will help the other person gain a specific skill or understanding in the process.
Identify the expertise you need. How will you learn or from whom? What resources will you tap into for help or guidance?
Be willing to experiment. Think about what you need to do differently or more consistently to be successful in your learning experience. Think about how you will measure success.
Find the necessary support. Who can you count on for help, encouragement, and honest feedback?
Take time to reflect. Think about what you learned and how you will integrate it into your habits and practices.
From time to time, it is helpful to think about your learning objectives and also, to reflect on what you have learned, and how you have grown. Many leaders take too little opportunity to celebrate their wins and the wins of their teams. Creating a system for learning and development will lead to more effective leadership more quickly.
If you need help setting learning objectives for yourself or your organization, I can help with that. Let's schedule some time to talk.